Submitted by Frank Macey on
While iOS gaming fans can download Infinity Blade II free for a limited time, other news related to the franchise is not so positive. According to MacRumors, Chair Co-Founder and Creative Director Donald Mustard officially confirmed that Infinity Blade Dungeons has been abandoned.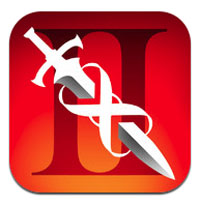 The highly anticipated prequel to the Infinity Blade universe garnered rave reviews when previewed last year. Unfortunately, after first delaying the game then putting the project on hold, Epic Games had to cancel the project after the studio working on the game closed.
Infinity Blade Dungeons initially wowed audiences at Apple's iPad 3 event in March 2012. Since then, news of the game's status and delayed release came in fits and starts. Despite the demise of Dungeons, Chair intends to continue expansion of the Infinity Blade universe with future games, books and other products in the works.
The game itself was designed to take full advantage of the iPad's Retina display resolution, with all of the stunning lighting and effects that Infinity Blade players have become accustomed to enjoying. The plot focused on the blacksmith who created the Infinity Blade, thousands of years before the two current iOS games in the series are supposed to take place. Stay on the lookout for future iOS games from Chair, and grab Infinity Blade II free while Apple celebrates the five year anniversary of the App Store.