Submitted by Frank Macey on
Looking to play the highly-acclaimed Infinity Blade sequel without spending $6.99? Chair Entertainment Group has reduced pricing on Infinity Blade II by six bucks, bringing the cost down to $0.99 for a limited time. This is a serious deal, considering that the quality of the game blows away many iPhone and iPad titles available at this price point.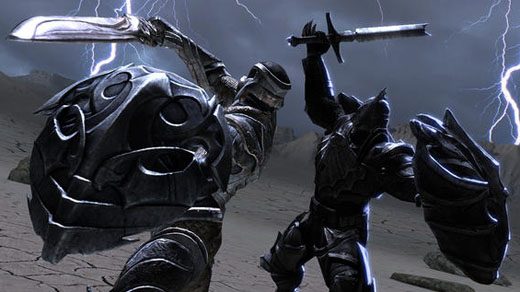 Infinity Blade II is a universal app, compatible with any Apple smartphone or tablet running iOS 4.3 or later. The deal is clearly posted on the Infinity Blade II landing page on iTunes. The description states, "Get it while you can!" without listing an end date for the ongoing sale.