Submitted by Anders Batten on
Notifications are an important part of the iOS experience, but they can also be extremely annoying when you're doing something else on your iPhone (especially when you're playing games). This is why Apple has added the ability to easily dismiss them in iOS 7.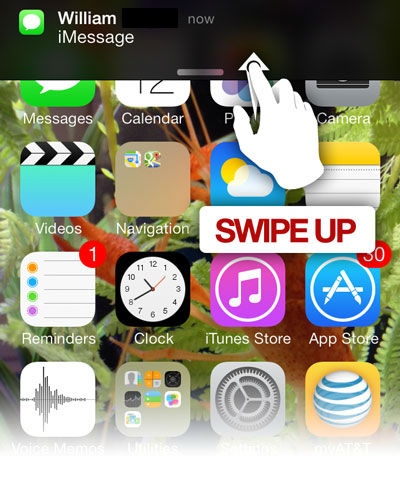 You can get rid of pesky Notifications by simply swiping up on the message you want to dismiss on your Home screen. This allows you to quickly clear your display of any Notifications instead of waiting for them to disapear automatically. All dismissed texts, emails and so on will still be stored in your Notifications Center, which you can access by swiping down from the top of your display.
You can also hide the text of your Notifications like the image posted above by navigating to Settings > Messages and tapping the "Show Preview" slider. This is a great feature if you have nosy co-workers, significant others or children.