Submitted by Bob Bhatnagar on
For those with iPhone 6 and iPhone 6 Plus hardware, Reachability is Apple's way to make one-handed use of these larger devices possible. Leave it to the jailbreak community to improve upon such a feature. MyReachability combines Reachability with the built-in accelerometer to make the feature more useful.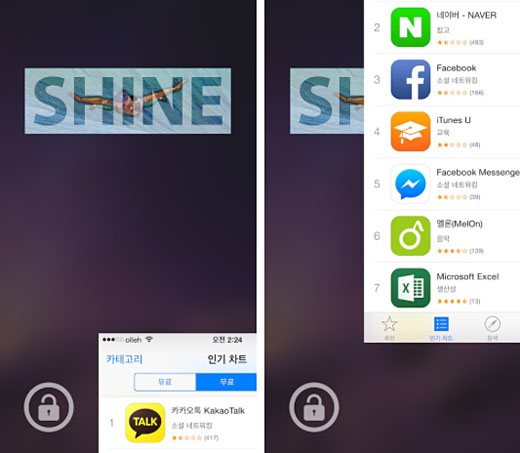 The tweak is an interesting way to make any app completely usable with one hand. Once installed, invoking Reachability by tapping the Touch ID button is enhanced with the accelerometer. Tilting the iPhone will change the app screen area that is revealed, meaning more parts of an app can be utilized with one hand.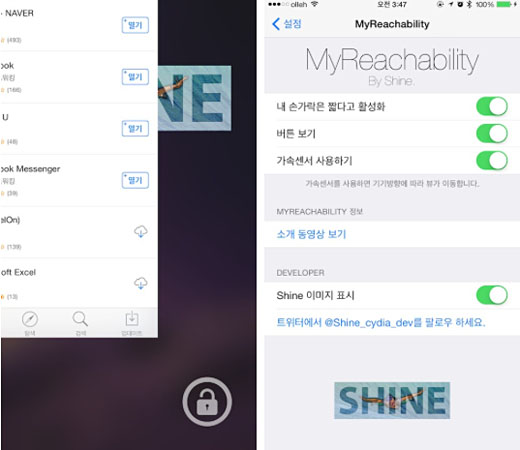 The stock version of Reachability only brings the top of the open app downward. With MyReachability enabled, tilting the device will move the view of the open app displayed to show different corners of the app window. There is also an option to enable Swap and Lock buttons in the Reachability background. Finally, the developer Shine provides an option to show or hide "Shine" graphics in the background.
MyReachability is available from the BigBoss repository on Cydia for free. To start customizing iOS,
click here for instructions on how to jailbreak iOS 8.1 with Pangu
. Those with older firmware can check
here for details on jailbreaking iOS 7.0 with evasi0n 7
. The
previous release of Pangu will jailbreak devices running iOS 7.1
. Find out
how to purchase and install Cydia tweaks with this guide
.
For more tweaks and jailbreak news follow us on Twitter and Facebook.