The ability to add extensions to apps such as Photos and Safari is one of the new features of iOS 8 that everyone should take advantage of. In a nutshell, they let you add third party app features to your native apps so you don't have to waste time switching between apps. For example, you can add an extension from a photo editing app to your Photos app on your iPhone or iPad, and then access those editing tools directly from Photos. Below are a few free extendable apps for your Photos app. (If you aren't sure how to enable extensions you can find instructions here.)
1. Paper Camera
Paper Camera is a free app that lets you add a variety of filters to your photos and, with its extension, you can edit photos from within your Photos app with just a few taps. There are 14 filters to choose from including cartoon, sketch, neon, noir, comic book and halftone among others, and you can fine tune the contrast, brightness and lines on each. If you are so inclined, a $0.99 per month subscription will get you a new filter every month and half price print orders.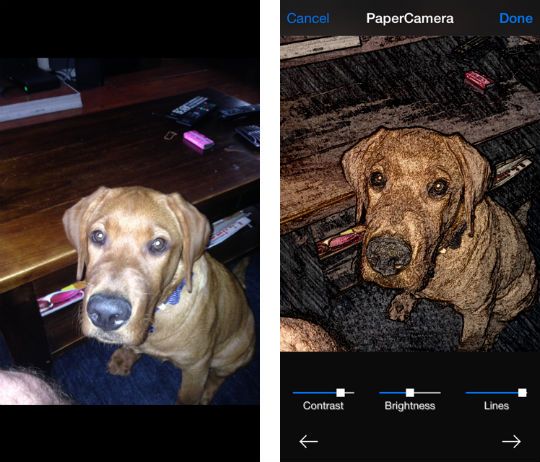 2. Photo Investigator
Photo Investigator
is a really cool app that gives you access to all available metadata for any photo you have. The app's extension shows up in your sharing options rather than your editing options. Choose a photo, tap on the extension and you get all sorts of data. You get GPS data (if it's available) and the app plots it on a map for you, so if someone sends you a photo you can creepily find out where it was taken. On the other hand, you can delete/alter metadata from your photos so no one can find out where they were taken (though this requires a $0.99 in-app purchase). If you are a photographer, Investigator also gives you access to the Exif data, including aperture, exposure, ISO and more.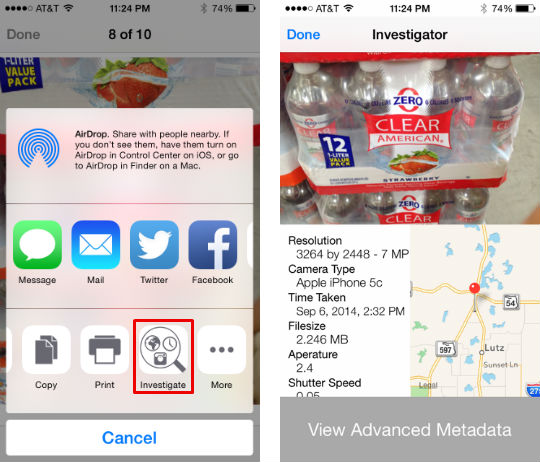 3. DateStamper
Not much mystery here, DateStamper does what it says. Though your Photos app will keep track of photo dates (and so will the embedded metadata), you might come upon situations where you want a printed date visible on the photo, and DateStamper will do that for you. You can select the font, style, color, size and format of the date (but for some odd reason, not the placement).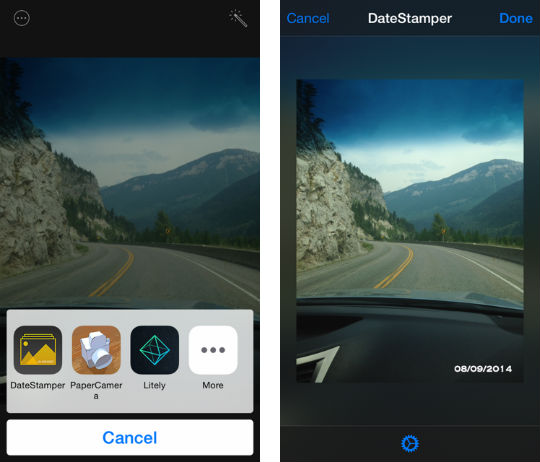 4. Quick
Quick allows you to add text to your photos, easily and quickly, as the title implies. Simply enter your text, choose from a variety of fonts, styles, colors and sizes; place it and your done.