Submitted by Sammy Snyder on
Nintendo announced on Tuesday that the company had teamed up with Japanese game developer DeNA to develop games specifically for mobile devices. CEO Satoru Iwata told Time that Nintendo would develop most of the games in-house while DeNA would handle the "service side of things." Iwata also said Nintendo is leaning towards releasing freemium titles, but the company is considering all options and pricing may be decided on a game-by-basis. You can read Iwata's entire interview with Time here.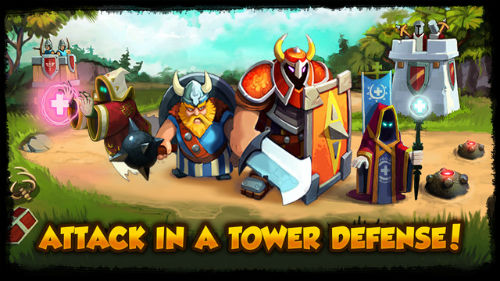 Apple is reportedly removing anti-virus and anti-malware apps from the App Store, according to security firm Intego. The company said on its blog that "Apple has elected to eliminate the category of anti-virus and anti-malware products from their iOS App Store," and pulled their iOS app VirusBarrier iOS. Apple has not released any statement confirming that anti-virus apps are no longer welcome on the App Store.
Blizzard is now accepting pre-orders for its second Hearthstone adventure Blackrock Mountain. Players who pre-order the full campaign for $24.99 will receive the Molten Core card back.

Here are this week's most noteworthy games, apps and jailbreak tweaks released to the App Store and Cydia through 03/15/15 to 03/21/15. Apple's Free App of the Week is Dark Echo. The game will be free on the Apple App Store until 03/26/15. Don't forget to follow us on Twitter and Facebook to keep updated on all the latest iPhone and iPad news.
Ryan North's To Be Or Not To Be:
$5.99 for the iPod touch, iPhone and iPad (Requires iOS 7.1 or later) Rated 12+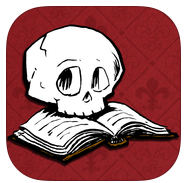 Satirist Ryan North's (Dinosaur Comics) choose-your-own-adventure based on William Shakespeare's Hamlet is now available in app form. To Be Or Not To Be allows you to play as Hamlet, Ophelia or Hamlet Sr. as you travel through time, fight pirates and discover sweet art. The game also includes a HAML-O-METER so you can see how close you stuck to the source material.
Atari Fit: Free for the iPod touch and iPhone (Requires iOS 7.1 or later) Rated 4+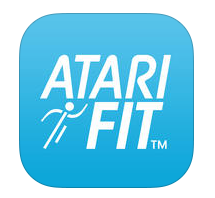 Atari's new fitness app rewards users with classic games for working out. The app features over 100 exercises that users can complete to earn coins. These coins can then be spent to unlock Atari classics such as Pong and Centipede to play on your smartphone or tablet. The app also includes support for Apple's Health app and Leaderboards, Runkeeper, Facebook, Twitter and Walgreens Balance Rewards.
Ambush! - Tower Offense: Free for the iPod touch, iPhone and iPad (Requires iOS 7.0 or later) Rated 4+
In Ambush players can choose to protect their lands in a traditional tower defense scenario, or they can can choose to play offense and rush other players' defenses. The game features 20 different towers and battle units to command, Heroes and 5 land types to protect and mine.
More App Store Releases *The listed prices are launch prices and are subject to change.
- Swap Quest: $2.99 (Universal) An RPG game where you solve puzzle to defeat enemies
- Adventures of Poco Eco - Lost Sounds: $2.99 (Universal) "Help Poco and his tribe find their Sounds that they've lost by solving the mini puzzles and completing all twelve 3D animated levels"
- School of Magic: Free (Universal) Build and manage your own school of magic
- TouchTone: $2.99 (Universal) Decrypt suspicious phone messages in this game
- Chain Link Pro 2: $0.99 (Universal) Sequel to the popular match-three puzzle game
- Overpaint: Free (Universal) Puzzle game where you drag-and-drop colored squares to make new colors
- Stormblades Free (Universal) Hack and slash sword fighting title
- Chromaticon: $1.99 (Universal) Color matching game
- Speak Text: Free (Universal) Speaks any text you type
- Magenta Arcade: $1.99 (Universal) Finger-based top-down shooter
- Civil War: 1863 Gold: $9.99 (Universal) New strategy game from HexWar Games Ltd
- Mr Jump: Free (Universal) Help Mr Jump through his adventure
- CARROT Weather: $2.99 (Universal) New weather app from the people who brought you CARROT Fit and CARROT Alarm
- Prime: Free (iPhone) Photo filter and editing app
- Pool Pal: $1.99 (Universal) All-in-one tool for pool owners
- Blink: Better Affiliate Link: $4.99 (Universal) Tool for using iTunes affiliate links
- NeuBible: $1.99 (Universal) Read the Bible on your iPhone
- Defend the Dam: Free (Universal) Lane defense game with a raccoon(?)
- Goblin Quest: Escape!: (Universal) "Dungeon crawler, action-rpg and reverse tower defense hybrid"
- Heartbeats - A Graphic Puzzle: Free (iPhone)
- Stan Lee's Hero Command: Free (Universal) Freemium title from Stan Lee
New Jailbreak Tweaks
- LockInfo 8 is now available to new users for $4.99 and existing users for a $1.99 upgrade fee
- Photo Uploader ($0.99) Makes uploading photos to other services quicker
- TypeTab (Free) Makes using multiple tabs on Mobile Safari easier
- Multify ($4.99) Multitasking tweak