Submitted by Bob Bhatnagar on
Multify adds a quick app switcher and true multitasking to iOS 8 devices. Jailbreakers can use several different modes to run multiple apps simultaneously. The key to this function is Edit Activation which allows the user to place windows for running apps anywhere on the screen, and resize them. These windows will function independently, with each running app being fully accessible just like on a desktop computer.
The Launch Activation feature provides access to the Multify launcher, where favorite app icons can be placed at the top of the screen. Running apps from here will keep them open in the background, which makes switching between apps quick and convenient. When app windows are small, the keyboard will automatically expand to make typing in the selected app perform as normal.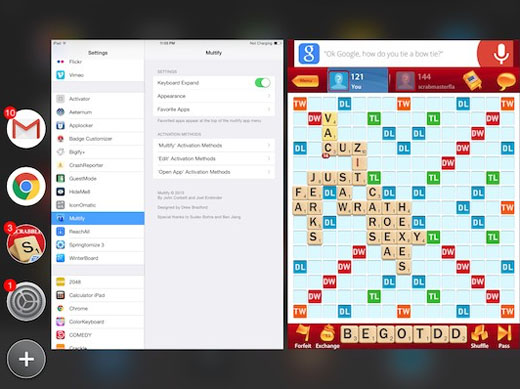 Settings include styles and colors for the Multify background, as well as a selector for Favorite Apps. The Keyboard Expand feature can be toggled on and off. Last but certainly not least, Activator gestures can be configured for each mode: Launch Activation, Edit Activation and Open App Activation.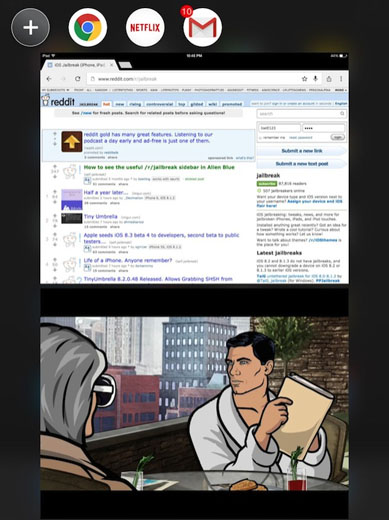 Multify is available from the BigBoss repo on Cydia for $5.00. To start customizing iOS,
click here for instructions on jailbreaking iOS 8.0-8.1.2
. Those with older firmware can
jailbreak with Pangu (iOS 7.1)
or
evasi0n 7 (iOS 7.0)
. Find out
how to purchase and install Cydia tweaks with this guide
.
Follow the iPhoneFAQ Twitter feed and stay tuned to Facebook for the latest jailbreak tweaks and news.