Submitted by Bob Bhatnagar on
Those with jailbroken iPhones are used to adding new options to the Settings app. Now the tweak QuartzSettings actually makes it possible to customize the Settings app itself. With several themes to choose from, the appearance of the entire Settings area of iOS can be radically altered. Once installed from Cydia, make sure the toggle for QuartzSettings is enabled. There are three included themes to choose from under Themes, and a Preview button to test things out.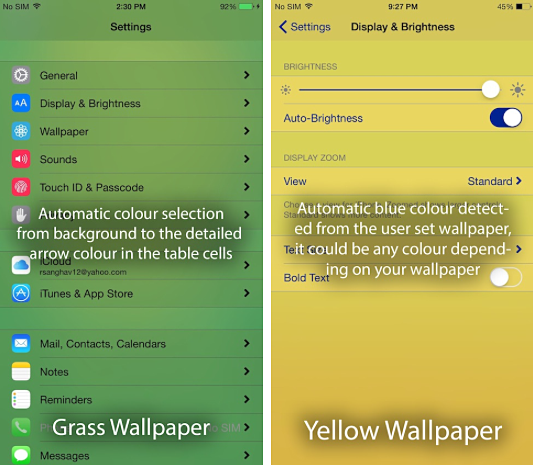 The themes Black Panther, Panda, and SkyView all come with QuartzSettings. The interesting part is that third-party developers can create themes that are compatible with QuartzSettings. It's likely there will be more options available in the future, as well as some customizations of the Settings app that will mesh with existing iOS themes.
Disabling all themes results in the Settings app blending in with the home screen wallpaper. This is an interesting way to spruce up the Settings menus. To return to the stock iOS look toggle Disable button.
QuartzSettings is available from the BigBoss repo on Cydia for free. To start customizing iOS,
click here for instructions on jailbreaking iOS 8.0-8.1.2
. Those with older firmware can
jailbreak with Pangu (iOS 7.1)
or
evasi0n 7 (iOS 7.0)
. Find out
how to purchase and install Cydia tweaks with this guide
.
Follow the iPhoneFAQ Twitter feed and stay tuned to Facebook for the latest jailbreak tweaks and news.