Submitted by Marshall Walker on
Only one quick note before we get to this week's new releases, the award winning photo editing app, Pixelmator, is now available for the iPhone. The app has also been updated with a ton of new features, improvements and bug fixes, and the update is free for previous owners.
Here are this week's most noteworthy games, apps and jailbreak tweaks released to the App Store and Cydia through 05/24/15 to 05/30/15. Don't forget to follow us on Twitter and Facebook to keep updated on all the latest iPhone and iPad news.
Google Photos: Free for the iPod touch, iPhone and iPad (Requires iOS 8.1 or later) Rated 4+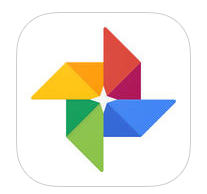 Google Photos
is a new cloud photo service with unlimited storage, automatic backups, quick editing, sharing tools, facial recognition and more. You can store as many photos and videos as you want, as long as you don't mind changing the quality.
Google Photo
only saves images at 16MP and video at 1080p or less.
Desktop Dungeons: $9.99 for the iPad (Requires iOS 6.0 or later) Rated 9+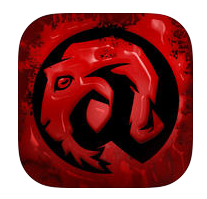 The popular dungeon crawling PC game from QCF Design has been ported to the iPad and Android tablets. In the game players fight through randomly generated dungeons while collecting spells, items, and loot. Players can also earn gold to upgrade their kingdom. The iPad version includes all the Enhanced Edition content, and it allows you play across all devices using your Desktop Dungeons account.
Lara Croft: Relic Run: Free for the iPod touch, iPhone and iPad (Requires iOS 7.0 or later) Rated 9_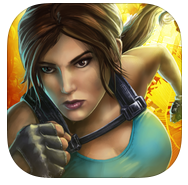 Can Lara Croft make endless runners interesting again? According to early reviews, she can and she has. A lot of time and detail was put into Relic Run and fans have taken notice. The game features parkour moves so you can "create death-defying last minute escapes", vehicles and the ability to shoot stuff when running isn't enough.
More App Store Releases *The listed prices are launch prices and are subject to change.
- Jumpy Bumpy Ambulance: Free (Universal) Drive an ambulance as fast as possible
- Geometry Wars 3: Dimensions: $4.99 (Universal) The third title in Lucid Game's Geometry Wars series, with a dedicated single-player Adventure mode, featuring multiple 3D grid shapes, game types and nerve-testing boss battles
- KORG iM1: $19.99 (iPad) M1 music workstation
- Sproggiwood: $9.99 (Universal) Adventure game with 6 unique character classes
- The Deep: $1.99 (Universal) Retro rogue-like underwater game
- Moleskine Timepage: $4.99 (Universal) Calendar for iCloud, Google and Exchange
- Chaos Rings III: $19.99 (Universal) Popular smartphone RPG
- MooVee: $1.99 (Universal) From the creator's of TeeVee, allows to organize your favorite movies
- Arpeggist: $4.99 (iPad) Arpeggiator with a very flexible step matrix editor for programming and a unique "rolling dice" random arpeggio generator
- Smart: Free (iPhone) Another email client
- Mosaic.: Free (Universal) Notebook that allows you to add text and images
- In Churning Seas: $0.99 (iPad) "Atmospheric, physics-based puzzler in which you pile up and balance uneven, procedurally generated shapes over the strong bedrock of some long-forgotten primordial sea"
- Toysburg: The Monumental Adventure: Free (Universal) Building game where you can craft stuff with toys
- Matchup: Free (Universal) Fitness app that works with devices like Fitbit and Jawbone
- MechaNika: $1.99 (Universal) Adventure game starring Nika, an intelligent girl that doesn't fit the world in which she lives
- Google Cardboard: Free (Universal) Companion app to Google's VR device
- 1942 Pacific Front Premium: $3.99 (Universal) Strategy game set in World War 2 near the Pacific
- Zoo Landing: Free (Universal) Help your favorite animals escape the city zoo
- Battle of Gods: Ascension: $2.99 (Universal) Turn-based strategy game where you play as Hercules, Achilles and Atalanta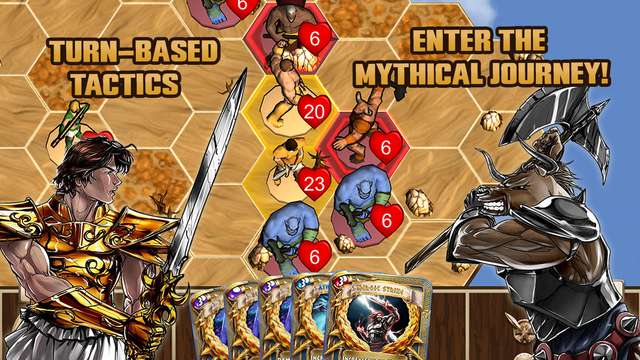 New Jailbreak Tweaks
- IneffectivePower (repo: cydia.angelxwind.net) Fixes the Unicode of Death bug
- CustomNotificationSound (Free) Customize third-party Notification sounds
- SwishSwitcher (Free) Plays a sound when you kill an app in the App Switcher
- StopAutoDelete (Free) Stops you from accidentally deleting entire words
- NoNotificationsText (Free) Change the "No Notifications" text in the Notifications tab
- PrefSafety (Free) Disables the 'Reset All Settings' and 'Erase all Content and Settings" options in the Settings app