Submitted by Bob Bhatnagar on
The iOS keyboard is ubiquitous, so inevitably there are pitfalls that can't be avoided. Most of these annoyances can be customized or changed thanks to third-party keyboards entering the scene. Other tweaks such as SwipeSelection make life easier, but are only available via Cydia on jailbroken devices. Two such mods were recently released on Cydia, which can improve the typing experience on jailbroken iPhones, iPads and iPod touch devices.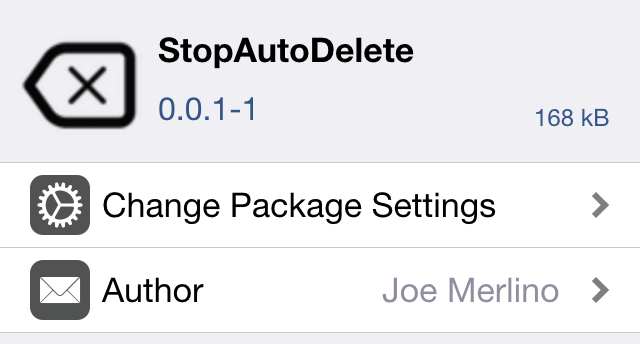 StopAutoDelete gets rid of a feature that some find convenient. Holding the delete key down will accelerate character deletion until entire words disappear at a time. If you're an iOS user who falls into the opposite camp, installing StopAutoDelete may be a welcome change. Once installed, this tweak prevents the iOS keyboard from deleting entire words. There are no settings or options to configure.
TripleSpace has a different purpose, actually adding a new function to the iOS keyboard. Once enabled in Settings, a shortcut can be configured. Every time the space bar is tapped three times the shortcut text is inserted. While users can already add shortcuts under Settings -> General -> Keyboards -> Shortcuts, spaces can't be used here. TripleSpace provides one, simple shortcut method that is easy to remember and use.
Both StopAutoDelete and TripleSpace are available free of charge from the BigBoss repo on Cydia. To start customizing iOS,
click here for instructions on jailbreaking iOS 8.0-8.1.2
. Those with older firmware can
jailbreak with Pangu (iOS 7.1)
or
evasi0n 7 (iOS 7.0)
. Find out
how to purchase and install Cydia tweaks with this guide
.
Follow the iPhoneFAQ Twitter feed and stay tuned to Facebook for the latest jailbreak tweaks and news.