Submitted by Bob Bhatnagar on
For some iPhone owners hitting the snooze button is a morning ritual. The iPhone doesn't make this easy, like some of the old digital alarm clocks with massive snooze buttons on top. Instead, getting a few extra minutes of time in bed requires tapping a narrow band of text on the lock screen that says "Tap to snooze". It can be easy to miss. This situation can now be fixed thanks to the jailbreak tweak SnoozeHelper.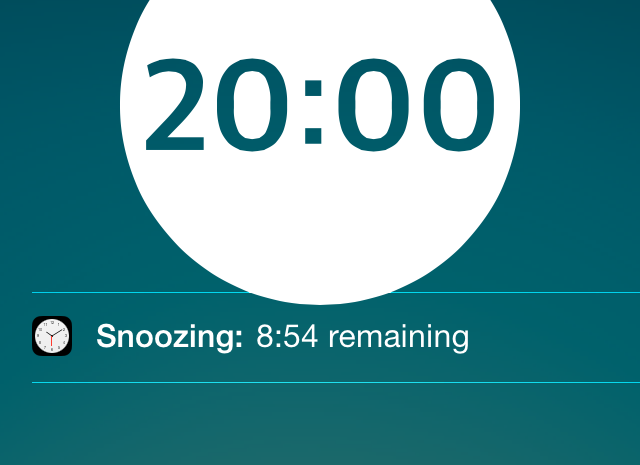 Once installed, the tweak converts the entire lock screen into a giant snooze button. The only place that can't be tapped to silence the alarm is the clock. Everywhere else will start the snooze process without having to tap in a specific location. The tweak is also designed to turn off timer alarms. While it won't change the world, SnoozeHelper certainly makes it easier to snooze the iPhone alarm.
SnoozeHelper is available from the BigBoss repository on Cydia for free. To start customizing iOS, click here for instructions on how to jailbreak iOS 8.1.3-8.3 with TaiG, or learn how to jailbreak iOS 8.0-8.1.2. Those with older firmware can use Pangu (iOS 7.1) or evasi0n 7 (iOS 7.0) to jailbreak.
Find out
how to purchase and install Cydia tweaks with this guide
.
Don't forget to follow the iPhoneFAQ Twitter feed and stay tuned to Facebook for the latest jailbreak tweaks and news.