Apple released its first iOS 9.3 beta to developers in mid January, and it became available to the general public shortly after. The upgrade packs quite a bit more than the typical minor release, including Night Shift which, like f.lux, shifts your display colors to the warmer end of the spectrum at night. It also adds Touch ID security to the Notes app, along with some upgrades to the News and Health apps, additional functionality to CarPlay, and more 3D Touch shortcuts for various apps.
iOS 9.3 public beta 3 is currently available to the general public if you want to check out any of these new features before the official release date (which remains unannounced). It is highly recommended that you don't install beta software on your main device, as it is beta for a reason - it isn't finished and there could be problems with it. With that in mind, you should consider installing the 9.3 beta on a secondary device. Also, if you have a jailbroken iPhone, remember that installing iOS 9.3 beta will cause you to lose your jailbreak, and no jailbreaks are available for 9.3 yet. As always, back up your iPhone with iTunes before installing the iOS 9 beta 3 software, then follow these steps:
1. First you will have to sign up for Apple's Beta Software Program. Navigate to beta.apple.com using Safari on your iPhone and tap "Sign Up" (or "Sign In" if you are already registered). You will have to log in with your Apple ID and agree with some terms and conditions.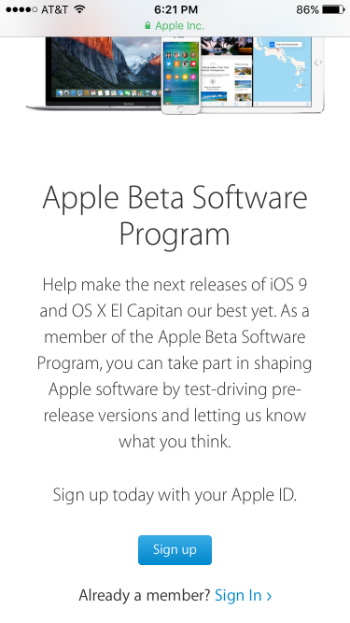 2.
Now you have to download a configuration profile that will allow you to use the beta software on your iPhone. At the top of the screen, scroll over to "Enroll Your Devices" and tap on it. Tap on the "iOS" tab near the bottom of the screen, then scroll down to "Download profile" and tap on it.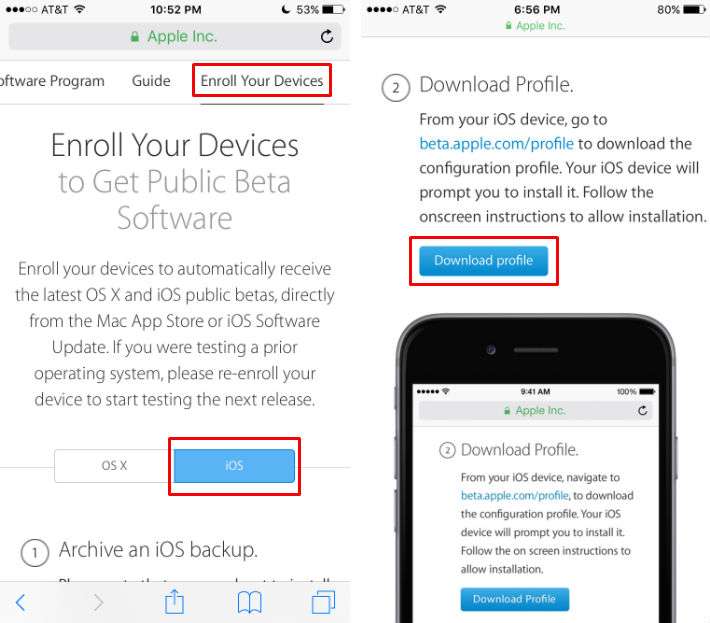 3. Now you will see details of the iOS 9 Beta Software Profile. Tap "Install" in the upper right and enter your passcode when prompted.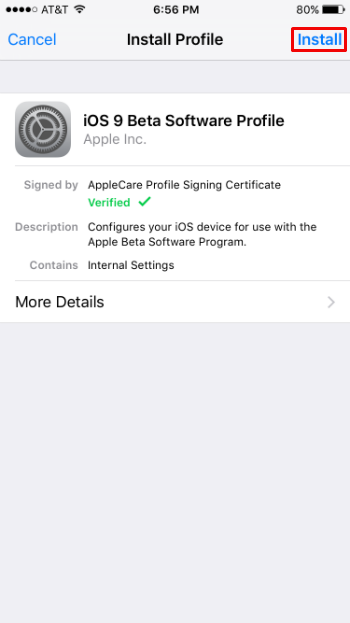 4. You will have to agree with some terms before installing. Tap "Install" in the top right of the Consent page, then confirm by tapping Install at the bottom when it prompts you again.
5. Once it installs you will be prompted to restart your device. Reboot, and when it comes back up a pop up should inform you that the iOS 9.3 beta 3 software is available.
6. If the pop up window does appear, you can tap on "Details." If not, head to Settings -> General -> Software Update. Either way will take you to an option to Install.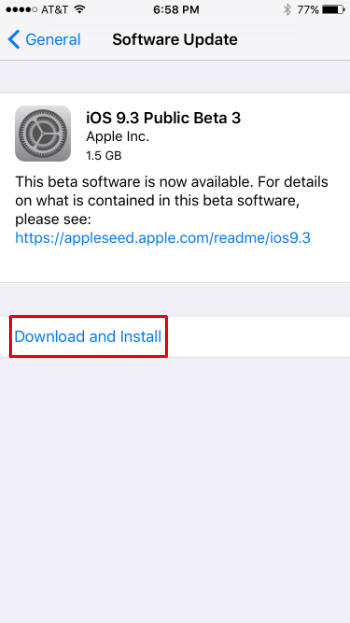 7. Once it has installed your iPhone will reboot and you may have to go through a short setup process (some have reported that their phone reboots right into 9.3 with no setup involved). You may have to log in with your Apple ID and follow some on-screen instructions. At any rate, once you are finished you will be using iOS 9.3 beta 3.
8. Now you can enjoy the new features, but you can also report issues, which is the whole purpose of the beta anyway. iOS 9.3 beta will automatically send diagnostic data to Apple (unless you have it turned off in Settings -> Privacy -> Diagnostics & Usage), but you can report issues yourself with the "Feedback Assistant" that should now be on the second page of your Home screen. Tap on it to open it up, log in with your Apple ID, and it will guide you through the reporting process.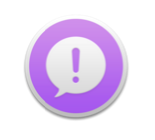 If you decide that you don't want the iOS 9.3 beta 3 software, you can restore to iOS 9.2 (nothing earlier though) by putting your iPhone into recovery mode, connecting to iTunes and restoring. You can then restore the archived backup that you should have made before installing the beta software.