iOS 9.3 will be a bigger update than usual, introducing several new features such as Night Shift, enhancements to CarPlay, News and Health, several new education focused features for the iPad, and the ability to secure your Notes with a password or your fingerprint.
Apple's Notes app is a quick, convenient way to store information you might need at a later time, be it a grocery list, notes from a meeting, account numbers or passwords. You might not want sensitive information to be so accessible, and that's where iOS 9.3's new security feature comes in handy. You can now add password or Touch ID protection to individual notes. Here's how to do it:
1. Head to Settings -> Notes to set a password or to enable Touch ID for use. If you change the password, it will be used for all Notes after the change. Notes that already have a password will continue using that password, so you can have a different password for each note if you are really paranoid.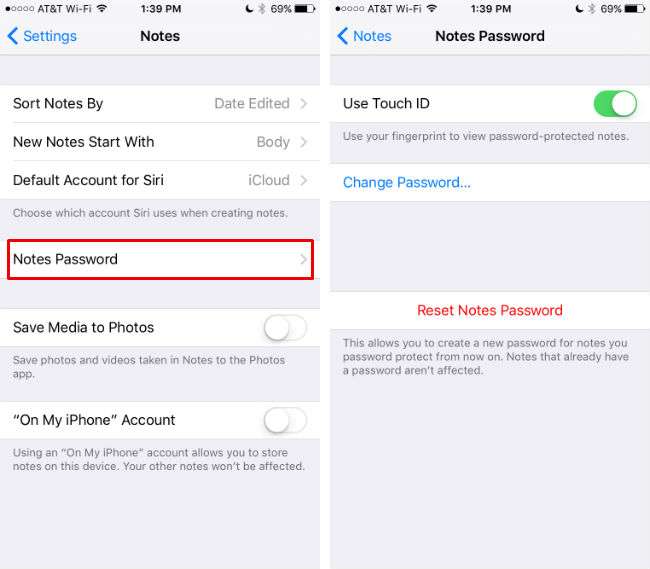 2.
Now that you have the settings you want, head to Notes. Open an old note or make a new one and tap the Share icon (the square with an up arrow in the top right) to activate a lock.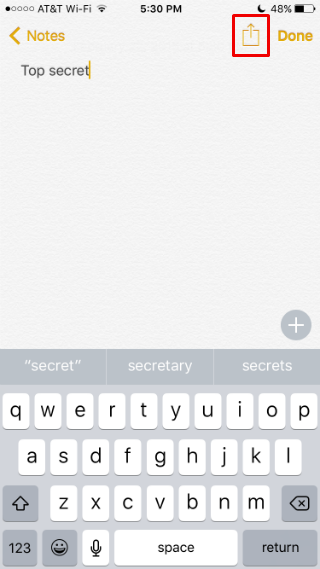 3. In the second row of the Share options you will see a Lock Note icon (or Remove Lock if the note was already locked). Tap on it to activate a lock for your note.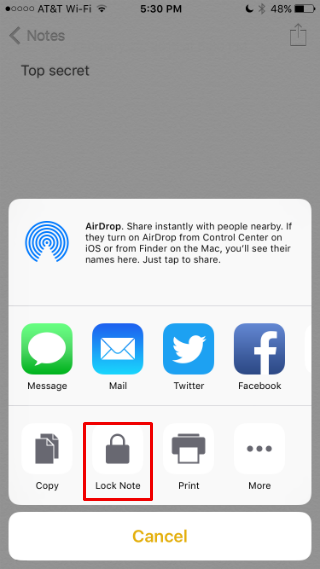 4. This just makes a note lockable, it doesn't actually lock it. To lock the note, tap on the lock icon that now appears to the left of the Share icon in the top right. This will lock your note and you will see a closed lock symbol next to the note when you view a list of your notes.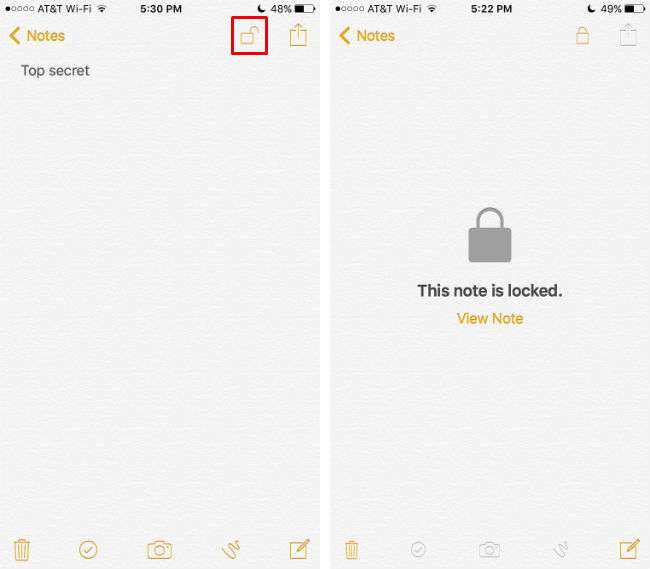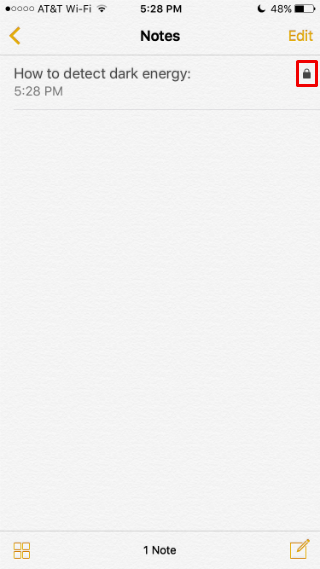 5. When you want to view the note you will need to enter your password or use Touch ID, depending on your settings.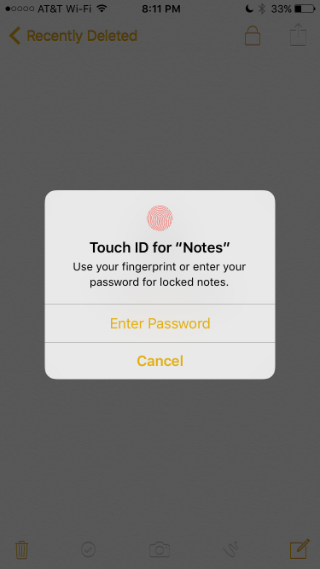 That's all there is to protecting your notes from prying eyes. For more iPhone security and privacy measures, see here.
(Note: At the time of publishing, iOS 9.3 is still in beta testing, see here for instructions on installing iOS 9.3 public beta).