Submitted by Sammy Snyder on
Blizzard on Friday unveiled six new cards for the upcoming Hearthstone expansion, Whispers of the Old Gods. The Old Gods, C'Thun, Yogg-Saron, Y'Shaarj, and N'Zoth, have awoken and added 134 new cards to the Hearthstone universe. The new expansion features old cards that have been influenced or warped by the mysterious powers of the Old Gods, and other new unknown terrors. The Whispers of the Gods will be available for pre-order on March 14th for $49.99 USD. The expansion will then be available to all players by late April/early May with card packs available through the in-game Shop for either gold or real money. You can check out six of the upcoming Whispers of the Old Gods cards and its cinematic trailer at the very bottom of this post. You can also learn more about the Old Gods at battle.net and visit www.oldgods.com on March 21st for another sneak peek.
Nintendo will launch its first mobile app in Japan on March 17th. Miitomo is a communication app where users can communicate with other users as Mii avatars. It is still unknown when Miitomo will hit the U.S. App Store, but it shouldn't be much longer now that it is officially launching in Japan.
The NCAA announced its March Madness Live app is receiving an overhaul and being extended to 12 platoforms for the upcoming Division I Men's Basketball Championship. Apple TV users will be able to watch two games side-by-side with the new Split Screen feature, and everyone else will get to enjoy a redesigned Game Center, plus all the March Madness action they can handle, starting with Selection Sunday on March 10th.
Here are this week's most noteworthy games, apps and jailbreak tweaks released to the App Store and Cydia through 03/06/16 to 03/12/16. This week we looked at the Best Manual Camera Apps and discussed How to Download Amazon Prime Movies to Watch Offline. Also don't forget to follow us on Twitter and Facebook to keep updated on all the latest iPhone and iPad news.
Cryptomator:
$1.99 for the iPod touch, iPhone and iPad (Requires iOS 8.0 or later) Rated 4+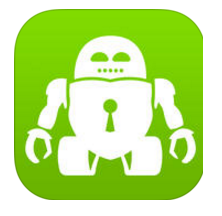 Edward Snowden, Apple's ongoing battle with the FBI and tons of hacks in the news have made security one the major talking points of 2016. Cryptomator aims to add another layer of protection to your files by providing client-side encryption for your cloud files. Here are the features listed in the App Store:
SECURE - Cryptomator encrypts your files' contents and names using AES with 256 bit keylength. Scrypt hardens your key against bruteforcing.
EASY-TO-USE - Choose a password and continue working normally on your files. No configuration needed. No accounts required.
COMPATIBLE - Cryptomator for iOS is compatible with iCloud Drive, Dropbox, Google Drive and OneDrive. Further integrations will be provided with the next updates.
TRUSTWORTHY - Cryptomator is secure. Ever read this sentence before? Well in this case you don't need to trust us. You can control us. The encryption code of Cryptomator is 100% open source.
Retro City Rampage DX: $4.99 for the iPod touch, iPhone and iPad (Requires iOS 6.0 or later) Rated 12+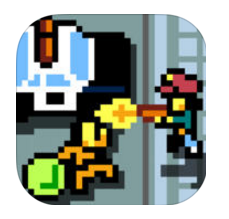 This retro 80s title re-imagines classic crime games, such as the original Grand Theft Auto, in an 8-bit open world. It features over 60 story mode missions, 40 arcade challenges, tons of weapons and vehicles and over 200 character customizations. It is also getting great reviews from players and critics, alike.
Whiteday: A labyrinth named school: $3.99 for the iPod touch, iPhone and iPad (Requires iOS 8.0 or later) Rated 12+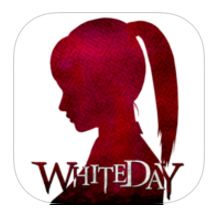 White Day is another game getting a lot of buzz on gaming forums. It is a remake of the 2001 South Korea PC title which gained quite a cult following around the world. The horror game promises to deliver state-of-the-art 3D graphics, a solid storyline, and deep immersion. Play as Hui-min, as he and other students find themselves locked in the school late at night. Players must struggle to survive in the mysterious school by avoiding danger. The game features a total of 7 possible endings determined by a player's actions.
More Noteworthy iOS Apps and Games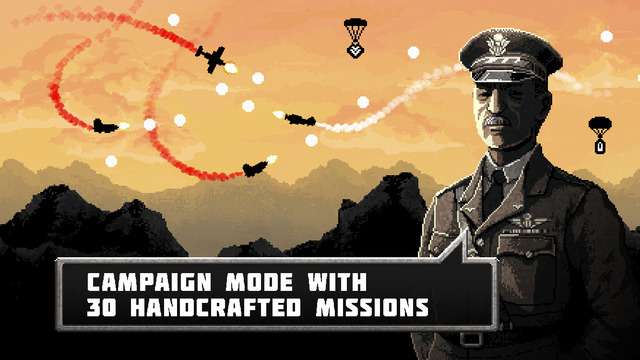 New Jailbreak Tweaks
FastShare ($1.49) Share on social media anywhere on your device using
Activator
SmartBanners (Free) Customize your banner notifications
Locktionary (Free) Access iOS dictionary from your Lock screen
Nuntius ($1.49) Customize your Messages app
Cream (Free) Adds colorful buttons to Control Center
Game Trailers
Hearthstone: Whispers of the Old Gods Preview