iOS 9.3 is just around the corner and it will introduce several new features such as Nightshift and secure Notes, as well as some improvements to CarPlay. There will be plenty of bug fixes and smaller improvements as usual, among them will be several new 3D Touch shortcuts for some of the stock apps that should make using them a bit simpler.
If you have installed the iOS 9.3 public beta on your iPhone or iPad you can check them out yourself. If not, here's a preview:
App Store
Update All and Purchased are new options in the App Store's 3D Touch shortcuts. The former will let you quickly update your apps whenever you see a badge on the App Store icon, while the latter will take you to a list of your purchased apps.
iTunes
The iTunes Store has also added a Purchased shortcut, as well as a shortcut to View Downloaded, in addition to its Search and Redeem shortcuts.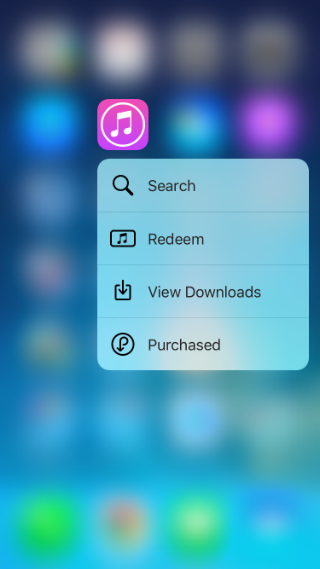 Settings
Settings has added some useful shortcuts including Battery, Wi-Fi and Bluetooth. Wi-Fi and Bluetooth are easy enough to turn on/off via the Control Center, but these shortcuts will take you to their Settings panes where you can tweak the settings further. Battery will take you to its settings where you can easily toggle on Low Power Mode and view battery usage statistics. Some earlier beta versions also had a Set Wallpaper shortcut but it appears to have been left out of the current version.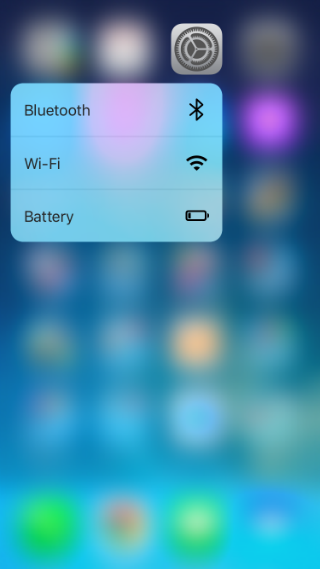 Calculator
The Calculator app has added a shortcut to copy the last result, in case you want to paste it into an email or message. This seems pretty useful, but it still opens the Calculator, which kind of defeats the purpose.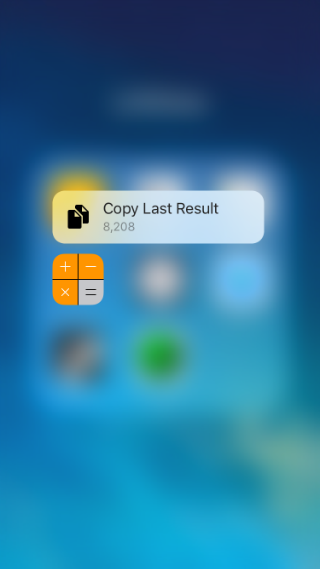 Health
The Health app adds shortcuts to view your Dashboard and your Medical ID.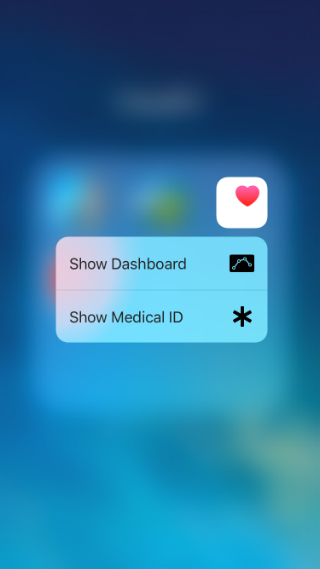 Stocks
The Stocks app receives a search function shortcut, allowing you to quickly look up a ticker symbol.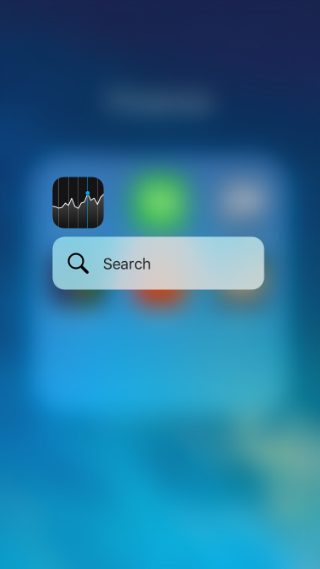 Compass
The new Compass shortcut allows you to choose between the Compass and the Level tools, rather than having to open up the Compass and then swipe over to the Level.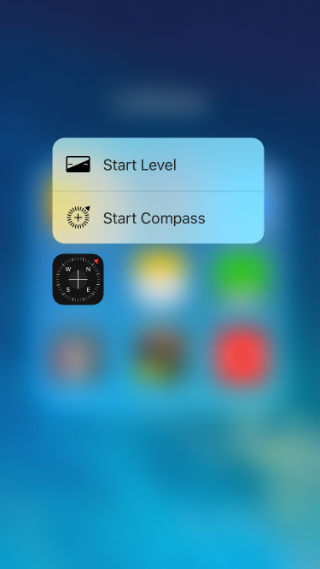 Weather
The Weather app now has shortcuts that let you jump directly to your local weather or that of your two top locations. You can also add locations from the shortcut menu.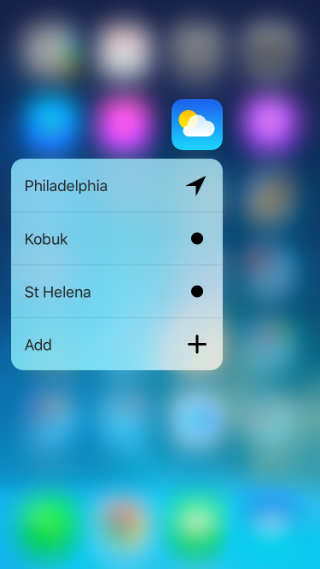 While no release date for iOS 9.3 has been officially announced, it will likely tie in with Apple's upcoming March 21st media event, either launching near that date or at least being officially announced.