The new Nightshift mode stole the show with the recent release of iOS 9.3 and, after that, most attention focused on the new ability to password protect the Notes app. While those two were the main attraction, there were plenty of other smaller changes and additions including tweaks to News, Health and CarPlay.
One of the smaller new features of iOS 9.3 that flew under the radar is the ability to duplicate live and still photos, which comes in handy if you want to edit a photo but keep the original. Furthermore, before 9.3 you could create a still image from a live photo, but you could have one or the other, not both (though you could revert from the still back to live). Now you can have both by simply using the duplicate option to create a still from your live photo.
Here's how to create duplicate photos on your iPhone with iOS 9.3:
1.
Open up your Photos app and select the live photo (or still) you want to make a duplicate of.
2. Tap the Share icon in the bottom left.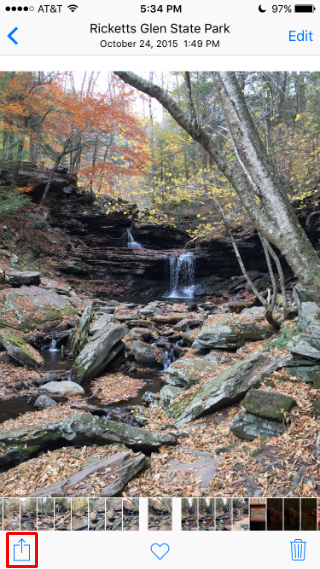 3. Select "Duplicate" from the bottom row of options.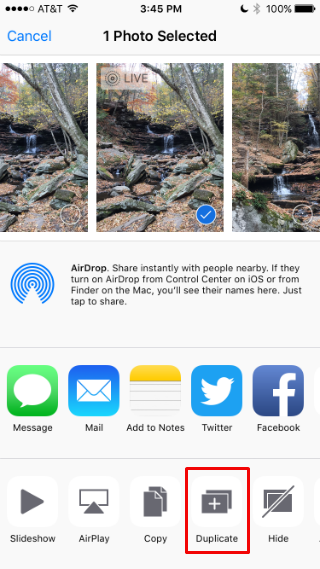 4. If it is a still photo it will duplicate and appear as the most recent photo in your camera roll. If it is a live photo you will have the option to "Duplicate" or "Duplicate as Still Photo."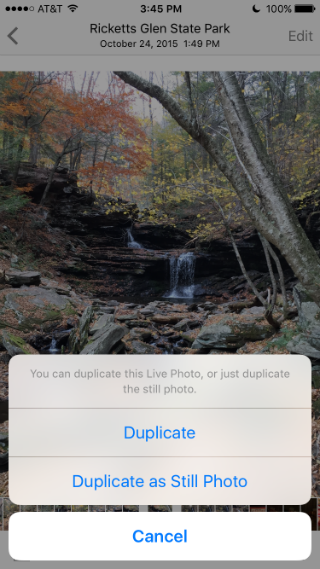 That's all there is to it. Now you can edit your duplicates without worry of ruining them and losing the originals.