Submitted by Fred Straker on
Frequent users of FaceTime may have noticed a big change on their iPhone or iPad. Apple moved the flip camera button, changing a one-touch action into a multi-step process that requires tapping the info button to get further options. Now with the release of iOS 12.1.1, this short-lasted FaceTime nightmare is in the rear view mirror.
Get the flip camera button back: install iOS 12.1.1
To restore the flip camera button, which quickly switches between the front-facing and rear camera while on a FaceTime call, there's only one thing to do: install iOS 12.1.1. Apple has included this change in the latest iOS update.
Not only this, but Apple has restored the ability to capture a Live Photo while on a FaceTime call. This magic had disappeared with the release of iOS 12. Fans will be happy to know that iOS 12.1.1 brings back both of these options when on a FaceTime video conference. Note that Live Photos cannot be captured on Group FaceTime calls.
What other changes are in iOS 12.1.1?
The iOS 12.1.1 release includes several security updates involving FaceTime, Safari and other aspects of iOS. Typically, the latest version of iOS also includes bug fixes, improvements and optimizations for a variety of features on the iPhone, iPad and iPod touch.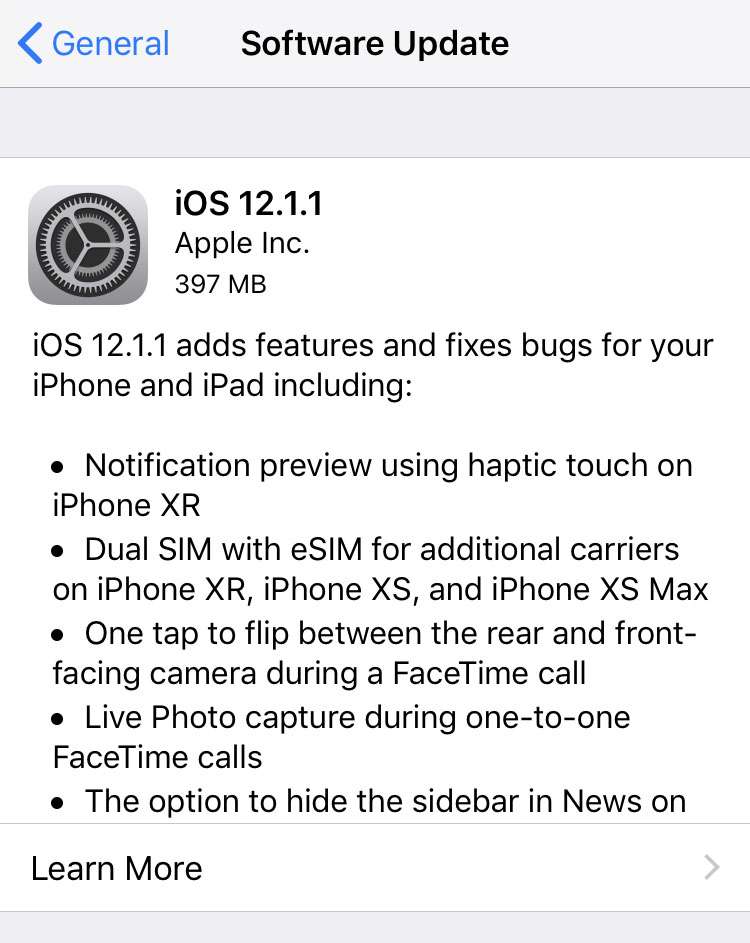 Update over-the-air (OTA) or by using iTunes on a computer to bring back the old FaceTime flavor. Alongside iOS 12.1.1, Apple has also released tvOS 12.1.1, HomePod 12.1.1, and macOS Mojave 10.14.2 for additional hardware in its collection.