This tutorial shows you how to transfer your Venmo balance to your bank account after your Venmo profile has been setup and someone has transferred your money. You can learn how to request money/payment through the Venmo app here. You can learn more about Venmo here, or download the Venmo app for free from the Apple App Store.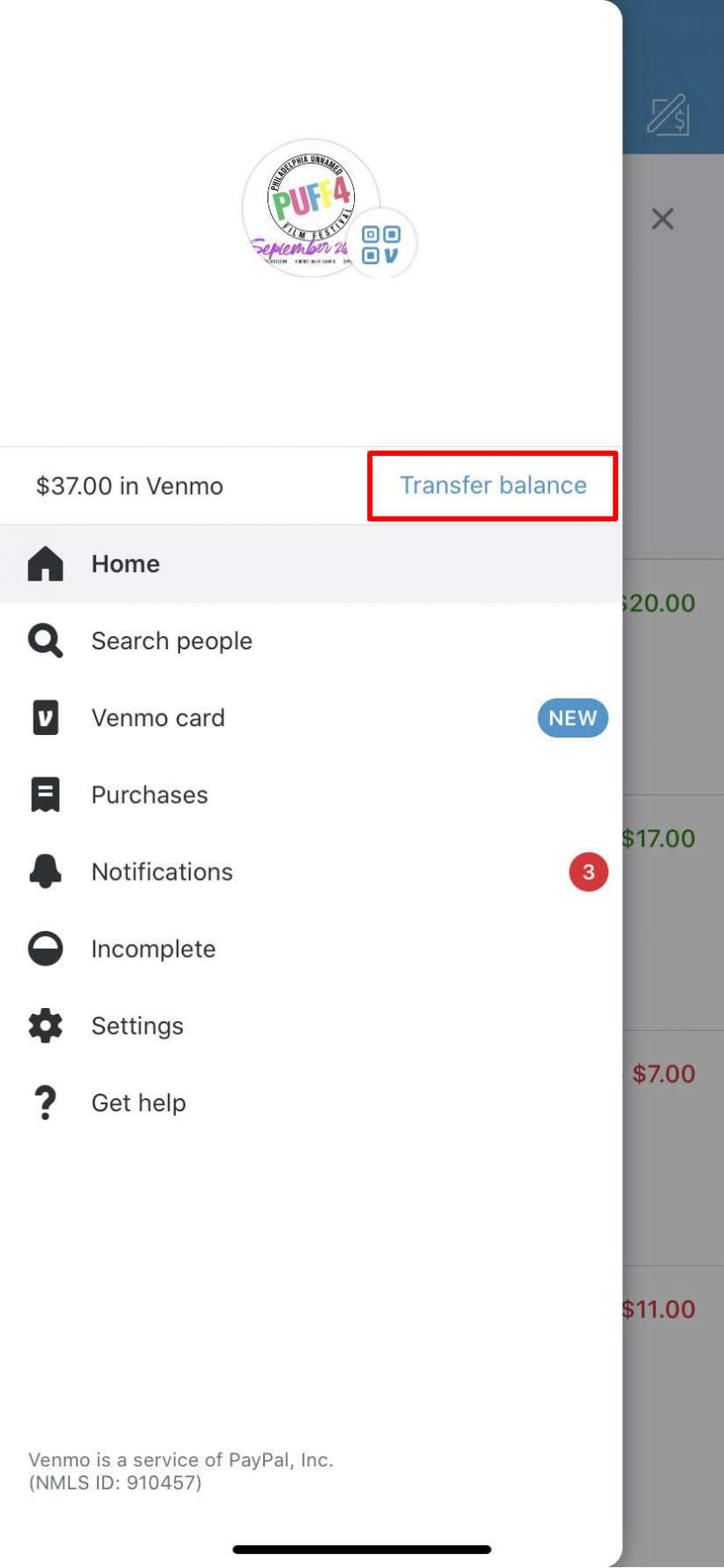 Transfering your Venmo balance through the iOS app is as easy as requesting and receiving funds. Your Venmo account must be tied to a debit card or banking account for you to transfer any money outside of the app. Follow these steps to transfer your Venmo balance:
Open the Venmo app on your iOS device and log in.
Tap the 3 lines in the upper right hand corner of the app.
Tap the blue Transfer balance next to "$0.00 in Venmo."
Enter the amount you want to transfer.
Select "Instant" or "1-3biz days."
Check the transfer balance in the blue button at the bottom of the page.
Tap the blue Transfer $0.00 button to transfer your money to your bank account.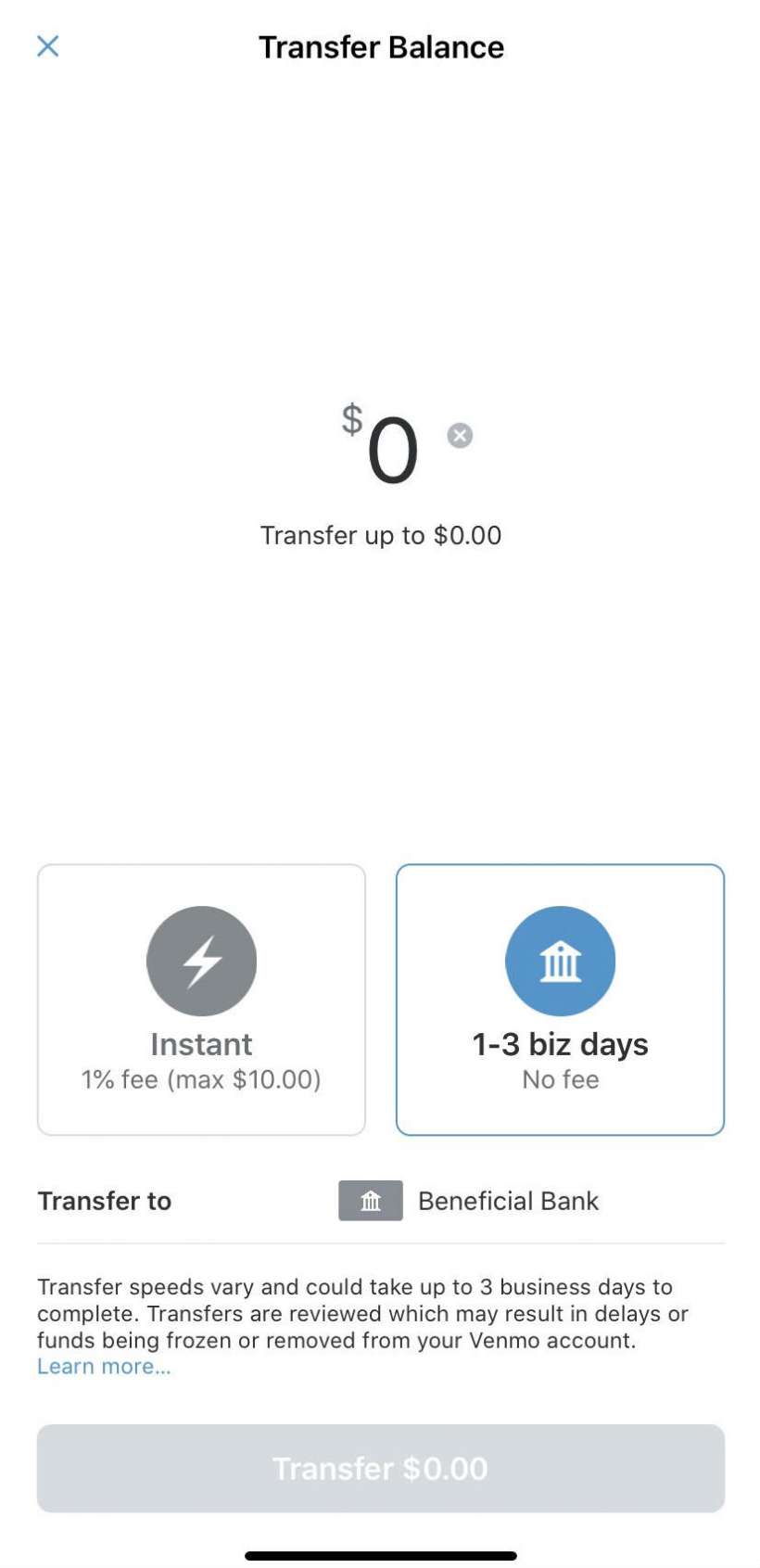 There is a 1% (max $10.00) fee for instant payments. Choosing 1-3 business days is free.