Submitted by Marshall Walker on
An Apple patent filed in 2011 describes an "on-hold visual menu" that would allow iPhone users to share images, music and other personal content with an on-hold caller. The new feature would replace the boring days of listening to muzak or silence while you're stuck on hold. The diagram posted below shows that on-hold callers could pursue images, look up a person's location, watch videos and even access books while waiting for someone to take their call.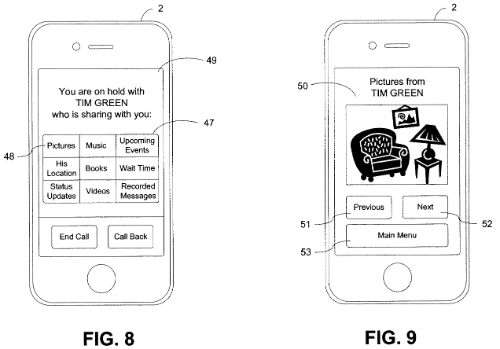 Users can of course customize what kind of content gets shared, and even select different settings for family members, friends or business calls. There is also an option to alert the caller that you're ready to resume talking, via an on-screen message or vibration.