Submitted by Frank Macey on
Apple's MagSafe connectors were first introduced in 2006 and are currently only available on various MacBook notebook computers and the Apple LED Cinema Display. Turns out Apple is still working on patents to expand use of the technology to more of its products, namely future models of the iPhone and iPad.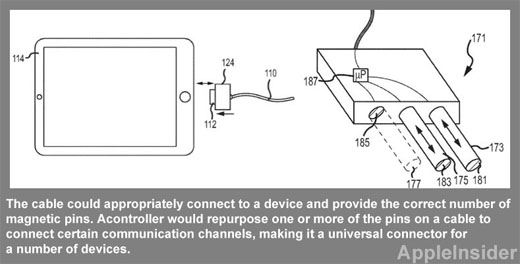 The magnetic connectors described in a patent discovered by AppleInsider would bring MagSafe functionality to a new level with a universal, programmable cable. The idea is that different pin configurations could be used to connect different devices by deploying the correct number of programmable magnetic pins on the fly.