Submitted by Bob Bhatnagar on
Imagine a future iPhone that would automatically detect your clumsiness, knowing when it was dropped. Then in a split second the device inflates a liquid bladder between the glass display and the chassis of the iPhone to protect the screen from impact. This high-tech shock mount would absorb the vibrations from the impact and prevent cracked screens.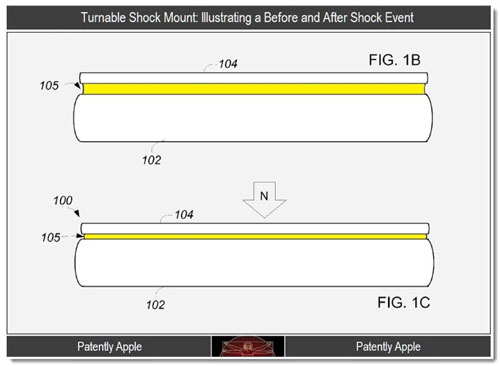 Sound like science fiction? Although we haven't seen this invention released on any mobile computing products, according to Patently Apple the company filed a patent for this drop protection system in the first half of 2010. It could be just what the doctor ordered if Apple continues to use glass so prominently in its mobile computing products.