Submitted by Bob Bhatnagar on
Looking forward to swapping out parts on your iPhone to make it white? How about replacing that weak battery? Better check the bottom screws on either side of the dock connector port first. According to iFixit, Apple has been shipping recently manufactured iPhone 4 units with Pentalobe screws.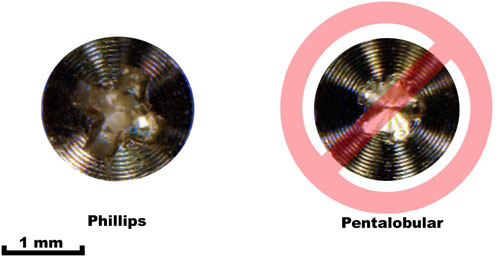 This head design is similar to a Torx screw, however the Pentalobe has five rounded lobes. Pentalobe drivers are not commercially available, which makes the screws more difficult to remove. That is, unless you're an Apple authorized repair outfit.