Submitted by Bob Bhatnagar on
No more calling or driving around to the Apple stores in your area to hunt down an iPhone 3GS. After over a million units of Apple's latest model have already sold, the company has released an online tool so interested buyers can check current inventory themselves.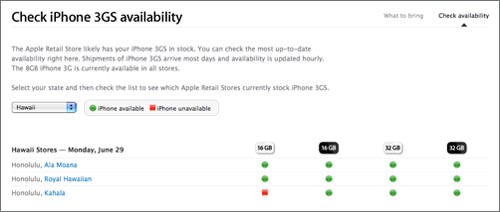 The latest version of Apple's online inventory tool should be updated hourly, which is an improvement over tools released for earlier iPhone models. The company previously updated in-store inventories of iPhone and iPhone 3G units only once daily.