Submitted by Frank Macey on
Apple has launched an update to its official Apple Store application for mobile shopping on iOS devices. Besides being able to research and purchase all of your favorite Apple products, the app now provides notifications that will let you know when you're eligible for an iPhone upgrade at the subsidized price. When you're ready to order your new phone, simply use the app to have it delivered to your doorstep.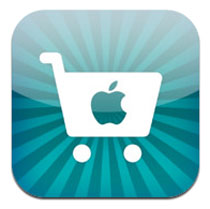 Other notifications have also been added, providing shipping information for orders and letting you know when your purchases have been delivered. As always, the Apple Store app makes it possible to order items and pick them up later at the nearest retail location.