Submitted by Fred Straker on
Once paired with the iPhone, Bluetooth devices are remembered for future use, even after they are disconnected. In some cases, a long list of Bluetooth devices can be confusing, especially if some are duplicates or will never be used again. Removing paired Bluetooth devices from the iPhone can solve this problem.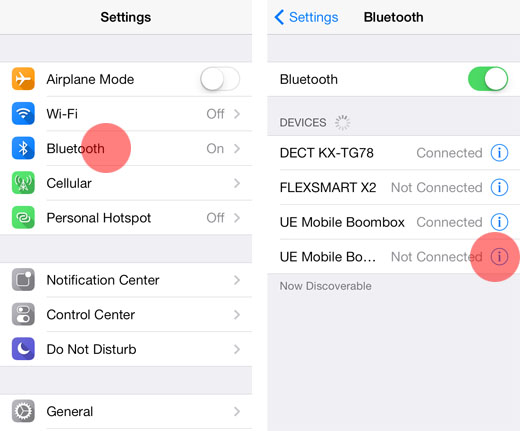 Once removed, a device will need to be re-paired from the beginning in order to be used again. To begin the process of removing a Bluetooth device from iOS 7, first navigate to Settings -> Bluetooth. Bluetooth must be switched ON for the list of paired devices to be displayed.