Submitted by Marshall Walker on
In case you missed it, the jailbreak-like application Bluetooth OnOff is still available in the iTunes App Store. Even though the app seems to be in violation of Apple's App Store guidelines, it has managed to survive for six days now. It's unknown whether Apple will pull the app or let it remain, but to be safe, you should probably act quickly.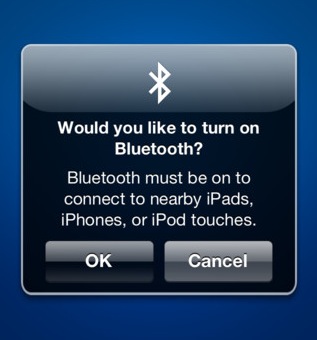 Bluetooth OnOff offers a simple solution to one of the biggest iPhone complaints -- the ability to activate and deactivate your bluetooth easily. Normally a user must navigate to Settings/General/Bluetooth/Toggle to switch their bluetooth on or off. This application saves you time by allowing you to toggle your bluetooth settings just by launching the app. It also offers some kind of bluetooth chat option, but most iPhone owners will only be interested in the simple toggle feature.