Submitted by Frank Macey on
The iOS 8 installation rate continues to tick upward ever so slowly. Upgrades have slowed since late last year, with 69 percent of compatible devices currently running iOS 8.0 or later. Two weeks ago the number stood at 68 percent, which points towards a plateau in updates to iOS 8 amongst iPhone, iPad and iPod touch users.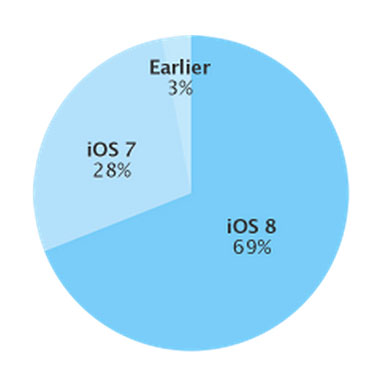 Apple's App Store Distribution page illustrates current iOS usage in a pie graph, with iOS 7 at 28 percent and previous versions comprising just 3 percent of the total. All of the statistics were collected as of January 19th, 2015.