Submitted by Frank Macey on
Dropbox for iOS has recently received useful new features in version 3.7 on the iTunes Store. The ubiquitous cloud storage solution provides access to photos and documents from any compatible iOS device. Now the Dropbox app includes an Action Extension for iOS 8, which allows the user to save files directly to Dropbox from a standard app share sheet.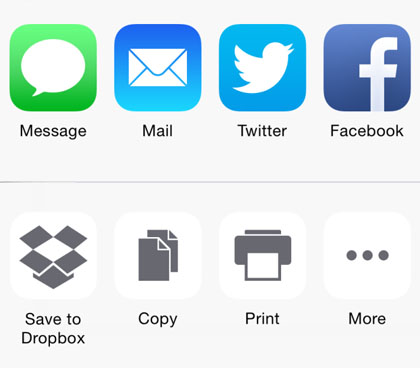 In order to use the Dropbox extension, toggle the Dropbox extension by navigating to the More menu from a share sheet. Once enabled, the Save to Dropbox button will appear automatically. Tapping this button will open the Dropbox dialog, which makes it possible to name the file and save to a location in your Dropbox folder. Files will upload to the cloud after tapping Save.