Submitted by Frank Macey on
Now that iOS 5.1 beta has been seeded to developers, new iPhone 5 hardware has been confirmed with a reference in the source code. iPhone5,1 refers to the next generation device, and by Apple's naming conventions points to a completely new design in the works. Other new device references including a possible Sprint iPad 2 (iPad2,4) and the iPad 3 have also been discovered.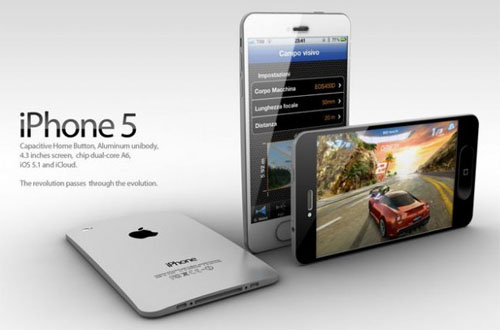 Reports have indicated the iPhone 5 will feature a larger screen and a faster A6 processor. The concept above from ADR Studio shows a slimmer iPhone 5 with an aluminum back and edge to edge display.