Submitted by Bob Bhatnagar on
Even after all of the patent battles over mobile device gestures, Apple is setting its sights on the future by looking beyond the touch screen alone. Future iPhones and iPads could feature a invention that would replace or supplement pinch-to-zoom gestures with other technology. A patent for the concept was filed by Apple in May 2011.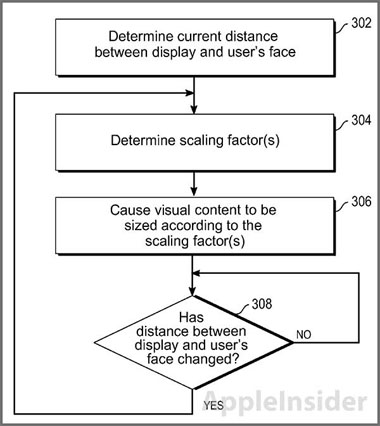 The above diagram from AppleInsider shows how the automatic zoom system might work on an iOS device. Essentially content on the screen would dynamically resize based on the change in distance from the viewer's face. There would be two distinct modes of operation for the automatic zoom feature.