Submitted by Bob Bhatnagar on
Apple has started to prompt iOS users to enter security questions in an effort to increase security for Apple ID accounts. The dialog box that pops up on the home screen may look suspicious, but the process is legit. The box reads "Security Info Required" and explains that a password confirmation is necessary.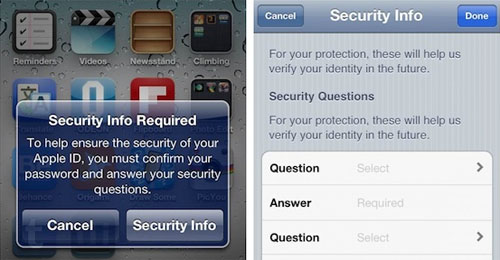 If you see the pop up, don't be alarmed, simply tap the Security Info button to make sure that Apple doesn't bother you again. This will forward you over to a Security Info screen, where you'll need to enter three separate security questions with answers.