Submitted by Frank Macey on
Screenshots acquired by 9to5 Mac reveal a gesture-based passcode lock screen already in use internally at Apple. The AppleConnect iOS application for employees makes use of the feature.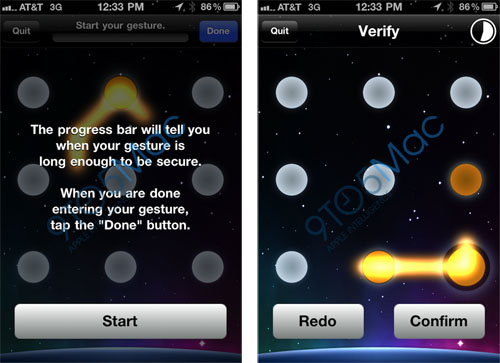 Much like a similar gesture-based passcode lock found on Android devices, the Apple version allows users to set a private code based on points that are connected by the user on the screen. The iOS version has a progress bar indicating the strength of an individual gesture entered for use as a passcode.