Submitted by Bob Bhatnagar on
Has your iOS device been running slower lately? There are a few simple things you can do to help speed things up and keep your iPhone or iPad running faster. Like any other computer, Apple's mobile devices require some periodic maintenance to keep everything optimal.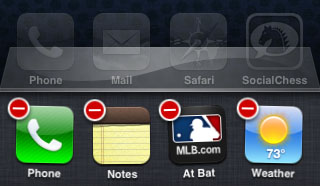 Over time iOS may slow down or even do some strange things, which could mean several different things. Before you rush to Apple or go through the trouble of a complete restore with iTunes, try these steps and see if your iPhone or iPad starts running more smoothly.