Submitted by Bob Bhatnagar on
Looking for live weather animations on the iOS lock screen and home screen? WeatherBoard provides custom animated wallpapers and can even add weather-related flair to existing wallpaper images. The animations can be configured to show real weather conditions based on location.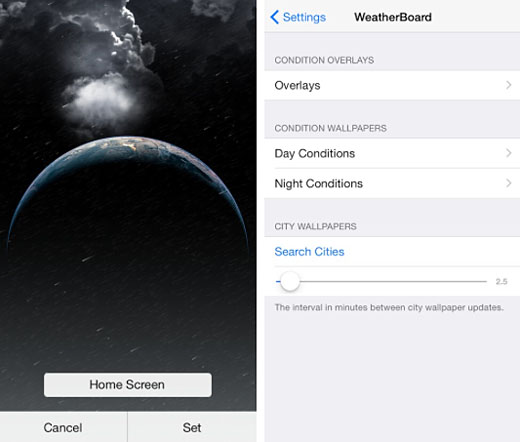 All of the available condition wallpapers come in night and daytime varieties. The list is extensive, including everything from hurricanes and lightning to 10 different variations on snowfall. The lock screen and home screen can be configured independently.