Submitted by Bob Bhatnagar on
Not everyone has fallen in love with the redesigned iOS 7 icons. While the latest iPhone firmware from Apple has many functional improvements, bringing back the old iOS 6 app icons is not an option. That is unless your iOS 7 device has been jailbroken with evasi0n 7.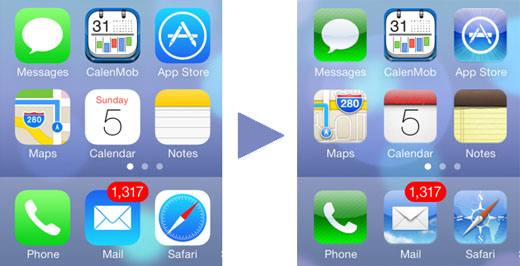 WinterBoard makes it possible to change the cosmetics of iOS 7 with themes. The theme pictured above from developer Jailbreakstyle is appropriately named iOS 6 Icons For iOS 7 Theme. This free theme can be used in conjunction with WinterBoard to bring back iOS 6 icons on stock home screen apps.