Submitted by Bob Bhatnagar on
There are many different ways to change the appearance of the stock Messages app on a jailbroken iOS device. The tweak Messages Customizer Pro adds a wide variety of options in one place to modify the look of message threads.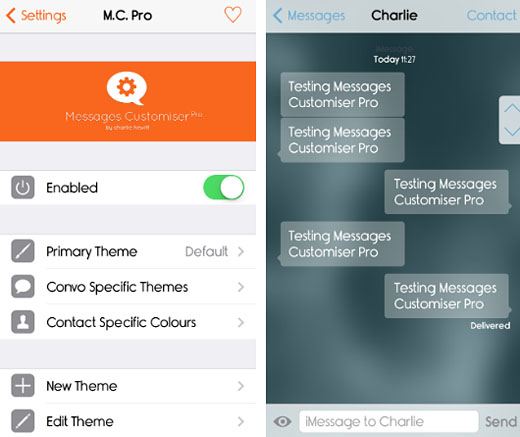 Besides pre-set themes to choose from, new themes can be created and completely customized using Messages Customizer Pro. Different themes can even be assigned to individual contacts or conversation threads. Bubbles for iMessage or SMS messages can also be independently customized.