Submitted by Bob Bhatnagar on
Looking to temporarily hide conversation threads in the iOS Messages app? The jailbreak tweak HiddenConvos has you covered. Once installed, HiddenConvos adds new swipe functionality directly to Messages, with no options or settings to configure.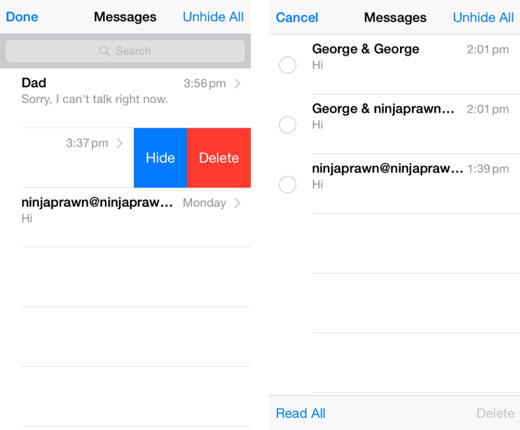 Simply swipe to the left on a message thread, and a blue Hide button appears right next to the standard Delete option. Tapping Hide will make the conversation thread disappear without deleting the thread entirely. Not only this, but when hidden, the conversation will automatically be put into Do Not Disturb mode. This means incoming alerts will be silenced, hiding all incoming messages.