Submitted by Bob Bhatnagar on
Your iPhone personal data is protected by the passcode lock screen at all times, right? Turns out that it's pretty simple to bypass the four-digit passcode to access the phone app revealing contacts, email information, recent calls and even visual voicemail. The process to circumvent the passcode lock revolves around the emergency call feature built into iPhones to allow 911 calls on a locked phone.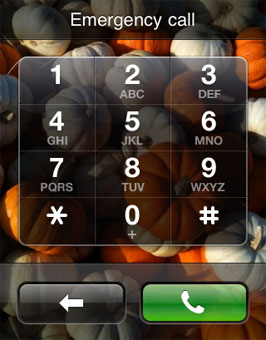 MacRumors forum user jordand321 announced the security flaw this weekend. The problem happens when the iPhone is locked but you enter the emergency call screen. Type any non-emergency number and touch the call button.