Submitted by Bob Bhatnagar on
Rickrolling has finally made it to the iPhone. The first known iPhone worm has been released in Australia, spreading from phone to phone over the network. Only jailbroken iPhones running SSH with the default root password are affected.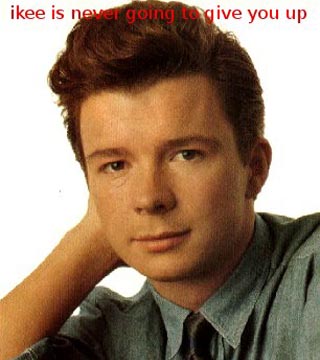 The ikee worm exploits this security weakness to infiltrate the iPhone file system and search for other jailbroken iPhones in the vicinity. The malware also changes the lockscreen wallpaper to a photo of 80s pop icon Rick Astley with the message "ikee is never going to give you up."