Submitted by Bob Bhatnagar on
PanicLock is a jailbreak tweak that brings a new layer of security to iOS devices. With panicLock installed, an Activator gesture can be configured to lock access to all apps. This means that even if there is no passcode set, or someone knows the passcode, apps can be locked out completely.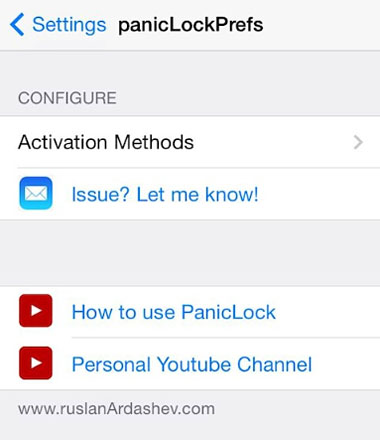 The secret gesture is selected from Settings -> panicLock -> Activation Methods. Once panicLock is installed and configured, performing the secret gesture blocks access to all iOS apps immediately. To disable the lock, invoke the secret gesture a second time.