Submitted by Fred Straker on
When it comes to security concerns, the Heartbleed security flaw is currently dominating headlines everywhere. The good news is that iOS devices are not vulnerable to Heartbleed. Regardless of this fact, setting a passcode is the first step in securing personal information on the iPhone from prying eyes.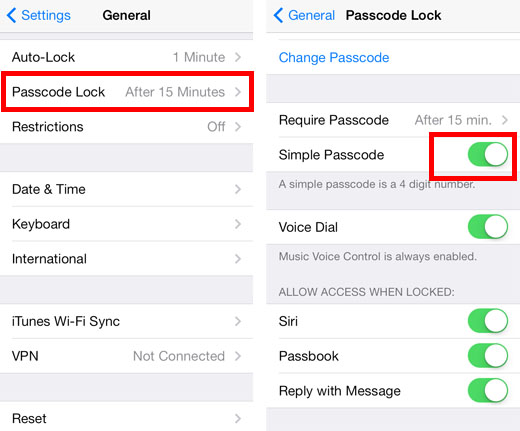 Simple passcodes are convenient to use, but limited to a four-digit number. For those looking to beef up the security of their iOS devices, replacing these four digits with a complex passcode will help. Once activated, this feature allows numbers, letters and special characters to be used, vastly improving the strength of the passcode. A long string or several words strung together can be used, locking down an iOS device at the specified time interval.