Submitted by Bob Bhatnagar on
Opening the Control Center or Notification Center from the iOS lock screen is convenient. It can also be viewed as a security risk for those who like their devices locked down. The jailbreak tweak Secret-Lock adds an additional layer of security to prevent unauthorized access to all lock screen features on the iPhone.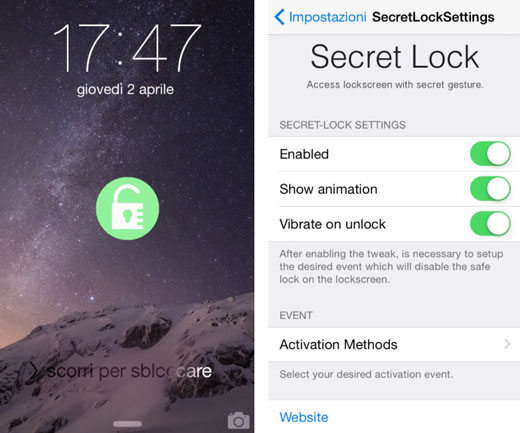 Once installed, Secret-Lock can be toggled in the settings. There are some options to be configured, including the secret Activator gesture that will unlock the lock screen. Everything on the lock screen will be inaccessible until this gesture is performed.