Submitted by Bob Bhatnagar on
Knowing how much free space exists on an iPhone can prevent performance issues, reduce errors, and ensure enough room exists to snap photos and download content. There are several ways to check for available disk space on the iPhone.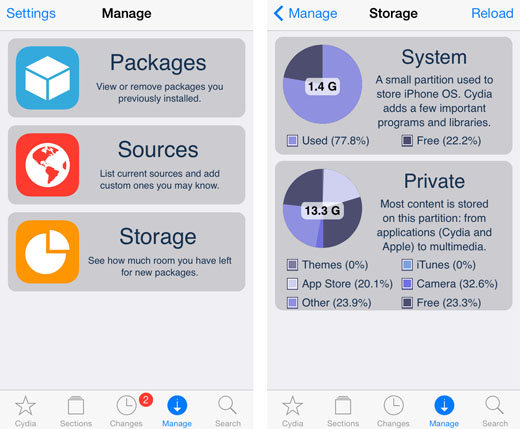 iOS provides a built-in solution under Settings, which provides a total of storage space used for each individual app. Jailbreakers will be happy to know that Cydia can also give a comprehensive snapshot of storage availability, broken down by category.