Submitted by Bob Bhatnagar on
Unlocking the iPhone has always required jailbreaking and paying close attention to custom firmware and basebands. Now thanks to a simple process, the iPhone 4S can be unlocked without jailbreaking. This process makes use of a bug in iOS 5 and allows the iPhone to be used on T-Mobile. Of course, there are some caveats.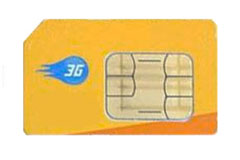 As OS X Daily reports, some users have had to go through the process several times to make it work. This process requires an AT&T (GSM) iPhone 4S, and will not work with the Verizon or Sprint iPhone. Also, the T-Mobile SIM card must be cut down to Micro SIM size before the process begins in order to fit in the iPhone 4S.