Submitted by Bob Bhatnagar on
One of the things about iOS 5 and iOS 6 that drives some iPhone owners crazy is the fact that the Newsstand icon will not go inside a folder. There's a timing trick that moves Newsstand into a folder but this can be difficult. Jailbreak solutions also exist that consolidate iBooks and Newsstand into one app. Now there's another way to hide Newsstand without jailbreaking.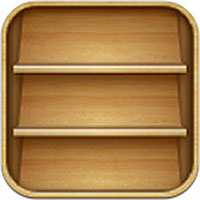 Renowned app developer Filippo Bigarella has released StifleStand, a free software package for Mac and Windows that does just that. Once the software is downloaded to your computer and unzipped the procedure to hide Newsstand on any iOS device is simple.