Submitted by Bob Bhatnagar on
The lock screen camera shortcut speeds up access to the Camera app when you need to snap photos in a hurry. But what if your iPhone isn't locked? What if you're in the middle of doing something else with your device, and a photo opportunity comes about?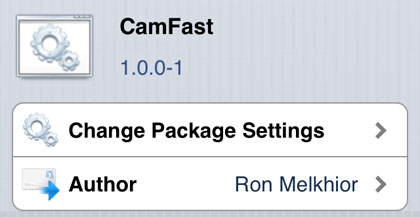 The Cydia addon CamFast is designed to help during these moments when you need the iPhone camera as quickly as possible. Once installed, you can assign any Activator action to CamFast from Settings -> Activator (of course, Activator must be installed). This means that any gesture from anywhere on your iPhone can be assigned to open the Camera app.