Submitted by Bob Bhatnagar on
One of the highlights of the iPhone design has always been the one and only physical button on the front of the device, the home button. Even though it's easy to use, double or triple clicking the home button is a lot different than using gestures. iPad users have been able to take advantage of multi-finger gestures to substitute for the home button already.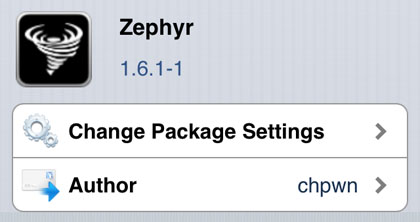 With the jailbreak tweak Zephyr from developer Chpwn, iPhone users can take advantage of these gestures and more. The smaller screen can make it more difficult to use these three and four-finger gestures. The great thing about Zephyr is the additional Swipe up from Bottom and Swipe from Left and Right gestures that improve multitasking and reduce home button use.