Submitted by Bob Bhatnagar on
Searching on the iPhone or iPad can be simplified with Spotlight, which provides a one-stop location to find various different items on your device. One thing that normally can't be changed is the look of the Spotlight background. Swiping to the right on the first home screen page will bring up the default Spotlight screen, which is opaque enough to obscure the home screen background.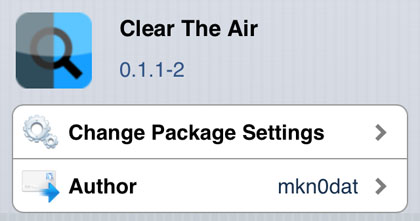 Those with jailbroken devices can now change this default look to reveal the background behind search results. The effect is achieved with a slider to change Spotlight screen transparency in the Settings once the tweak Clear The Air is installed from Cydia. Like many free tweaks, Clear The Air is a simple way to change one aspect of iOS.