Submitted by Bob Bhatnagar on
Some iOS tweaks are so straightforward it's incredible that Apple didn't already incorporate them into the iPhone. Swiping is one of the most commonly used gestures in iOS. So why is it that every time you want to switch threads in Messages you have to go back to the main messages list?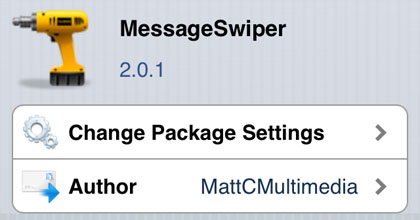 Now with a jailbroken device and the free tweak MessageSwiper there's an easier way. While reading messages from one of your contacts, simply swipe left or right to switch conversations. The tweak will cycle through your threads with different people and groups in the same order they appear on the main messages list.