Submitted by Frank Macey on
Remember when your old cellular phone had a blinking status light? Some models even flashed when there was an incoming call or text. These days the iPhone is capable of giving you similar visual alerts when you aren't looking at the display.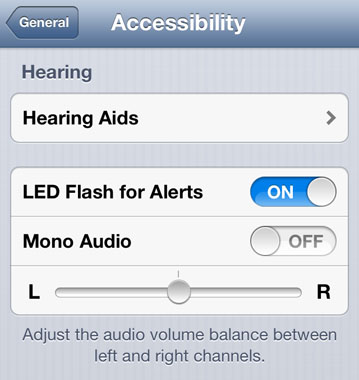 Accessibility options are designed to help make the iPhone more useful to those with disabilities, of course many of the features are useful to anyone who owns the device. The iPhone flash can be used as an alert notification all on its own. Incoming calls can transform the LED on the back of the handset into a flashing beacon.