Submitted by Bob Bhatnagar on
Every iOS device has a lock screen, regardless of whether or not the passcode is set up for security. Sliding to unlock not only reveals the home screen, but Apple has designed the transition to be a smooth and fluid motion. Only thing is that everyone's device has the exact same zoom and fade animation.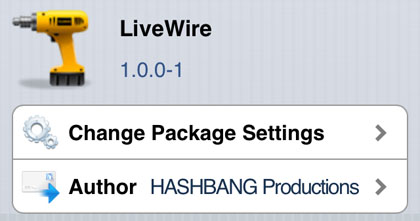 Now with a jailbroken device and the free tweak LiveWire, the unlock animation can be changed to something more interesting. The developer HASHBANG Productions describes the new animation as a sliding doors effect.