Submitted by Bob Bhatnagar on
As anyone who uses Apple mobile devices already knows, the stock iOS home screen dock limits users to four app icons. There are ways to change this when your device is jailbroken, such as Infinidock, which gives scrolling capability to the dock. When it comes to MultiDock, this tweak simply allows you to add icons to the dock.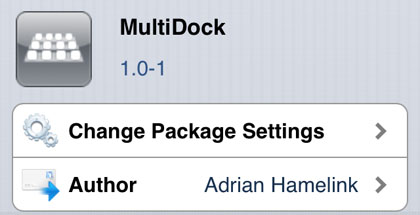 Should you have many frequently used apps that you'd like to have accessible at all times in the dock, MultiDock fits the bill. Up to five rows of icons can be added to the dock at the bottom of the home screen. The number of icons per line can also be adjusted.