Submitted by Bob Bhatnagar on
Reminders on the iPhone are limited to daily reminders, with no real option to "snooze" an active alert. If you're interested in getting multiple reminders for a task on the list until it's marked complete, then the RemindMeAgain iOS tweak might fit the bill.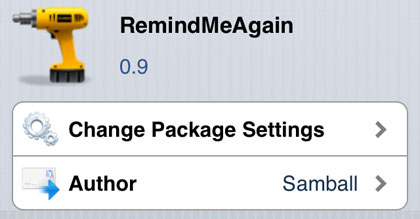 With RemindMeAgain installed, iOS will keep reminding you that a task is outstanding based on a pre-set interval of time. Until the task is marked complete, the tweak will make sure that the Reminders app continues to remind. Essentially, RemindMeAgain functions as a snooze button for the Reminders app.