Submitted by Bob Bhatnagar on
One thing you can't do with iOS is create multiple user accounts, which means there's also no built-in guest mode. With only one passcode, when you lend a child or someone else your iPad or iPhone they can access many personal items and accounts. The jailbreak tweak iPrivacy seeks to change this by providing an easy way to set up guest mode to limit access to certain items.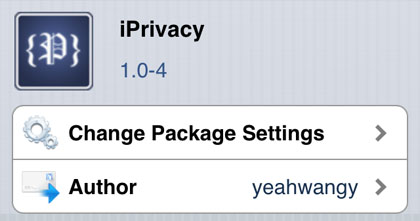 Once installed, iPrivacy will prompt you to set up a PIN to access iPrivacy settings on the device. Then from Settings -> iPrivacy there are a variety of options. Guest mode can be activated from the lock screen using a special passcode, which differs from your normal passcode. It can also be activated at any time using an Activator action or SBSettings.