Submitted by Bob Bhatnagar on
The date picker wheels in iOS may look pretty, but when it comes to setting an alarm in the Clock app they can really slow things down. Scrolling to the correct hour and minute, then picking AM or PM is not the simplest or easiest way to set an alarm. PadClock changes all of this for those with jailbroken devices.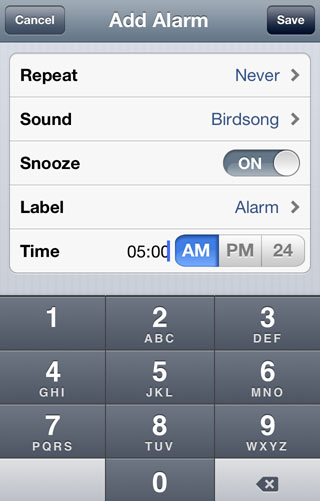 Once installed, the tweak has no options to configure. PadClock does just one thing that will save anyone who frequently uses iPhone alarms a bunch of time. Instead of date picker wheels, when entering the alarm time a numerical keypad is provided. The time is directly entered using the keypad, then the AM, PM or 24 button is selected.